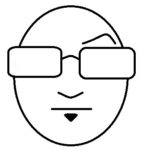 It has been an exciting year (and my final) at Mercer Middle-Senior High School. I am eagerly looking forward to the next chapter that begins in the Music Department at Messiah College. I will be serving as Director of Music Education for the undergraduate program. So many great faculty on staff, and it will be great working side by side with fellow composer Jim Colanna.
I am pleased to share I have five new works for band coming out this summer:
For younger bands, I would encourage directors to add some variety to their programming by exploring the Latin sounds and dance style of the rumba in Rattlesnake Rhumba. There is some duality in title meaning as a group of Rattlesnakes can be referred to as a "rhumba". It is published by Wingert-Jones.
Another young band work that is very accessible is "Fanfare of Joy" from Bandworks Publications. Using part of Beethoven's "Ode to Joy", this brief fanfare work reminds our students and audience how music is able to bring joy and bring us together. For a full length recording, visit here:
https://www.youtube.com/watch?v=XqPS9ckCY8A
If your middle school or junior high band is looking for a brilliant and challenging fanfare, please check out Festival of Flight from FJH Music. Written entirely in 6/8 time, there is tremendous energy and power from the stately fanfare to uplifting conclusion.
I am extremely thankful for veterans and service personnel of all ages, and I am particularly pleased how Songs of Soldiers turned out. The work combines two American civil war era songs that express the different emotional extremes that families experience when a loved one enters the service. It sets Johnny's Gone for a Soldier against the well-known Johnny Comes Marching Home.
Of the four pieces, I am very excited about The Shady Grove. I have a particularly fond love of folk songs, and all credit goes to my wife for suggesting setting this one for concert band. The Shady Grove is an 18th century courting song with countless verses and versions. The setting I completed captures the haunting nature of its Dorian melody, and the playful wit of the song as a definite bluegrass groove emerges later on (get out the spoons and washboards! – Seriously, I put them in the percussion parts!). There are a number of solo opportunities (Euphonium, French Horn, Clarinet, Flute, & Trumpet) within the work, and I would suggest taking the second half of the piece a bit faster than indicated. This piece was honored with a J.W. Pepper's Editor's Choice Award for 2017.
Finally, I just want to take a minute to tell directors, colleagues, and friends thank you for your continued support and encouragement. I am humbled by the fact many of you deem my music worthy to share with your students, and I hope through the process of studying and performing them it has made your band members stronger musicians and people. If you have performed one of my works at any point during the last year, please take a minute to register your students performance with me!