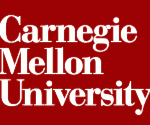 I am pretty excited to be included on the CMU Pre-College Summer Wind Ensemble program on Saturday, July 21, 2012. The Wind Ensemble is once again under the direction of a great colleague and conductor, Mr. Drew Fennell. I had the pleasure of catching up with Drew a few weeks ago – a long overdue visit for both of us, but a great visit nonetheless.
Drew previously programmed Shine! with the group in 2009, and I am pleased for him to give the debut of Jubilant Flourishes this summer. He is also including Romance for Winds, and The Last Stagecoach Heist. I really appreciate Drew's musicality and interpretation with concert bands and wind ensembles. He handled the debut of Pirates! several years ago with a New York Honor Band, and the results were so good I told him since he takes such good care of my works I would trust him with my own daughters.
I am looking forward to attending rehearsal on Wednesday, July 18th and work with the ensemble. There are always new insights to share after a piece has come to life, and I am eager to get their reaction and impression. The public concert will take place at 1:30 p.m. on Saturday, July 21st. If you are in the area, I would encourage you to join the CMU Pre-College Students and Drew for a great afternoon of music!